You are here
Festivities of the patronesse Virgen de la Plaza
These are the most important festivities in the town. The town's local festivities are held on the 8th September. On the previous Sunday, the festivities are announced in the church by way of a Pregón (Opening Speech) by a leading personality. This event was first organised by the group known as "Los Ilustres" back in 1988, and continued uninterrupted until 2000, at which point it was taken over by the Town Council.
On the 7th there is a Floral Offering to Nuestra Señora de la Plaza, followed by the launch of a firework rocket (txupinazo) which announces the start of the Festivities. The Main Square is beautifully decked out and, naturally, our Barrihuelo joins in the party with the youngsters dressed in blouses, arms held high, cigar in mouth, moving along to the Town Hall and then coming down to greet us. At this moment the music band, the pipers and the big heads leave the square to start the traditional street parade.

The 8th September is the most important day, dedicated to Virgen de la Plaza. The procession, the solemn Mass and the different offerings all take place in an exquisite musical environment with Pipers, Dances and the Band, along with the different authorities who give this day a particular character, with the local residents taking the Town as their own. This ceremonial ritual has been documented as dating back to 6th September 1885. Bull runs, evening parties, competitions, performances and the burning bull, amongst other activities, keep young and old alike entertained until the 11th, when the Barrihuelo, who is equally as tired, says "Until next year" in an event enjoyed by all, when he goes over the high points and anecdotes of the festivities, known as "Barrihuelo's Burial" (Click on the attached file to enjoy the last burial).
Speakers
| | |
| --- | --- |
| 1988 | Javier Cameno (Journalist and Cultural Animator) |
| 1989 | Antxon Urrusolo (Journalist and Television Presenter) |
| 1990 | Juan Claudio Cifuentes (Television Presenter, expert in Jazz) |
| 1991 | Pedro Ruiz (Television Presenter) |
| 1992 | Antonio Guerrero (Director of the daily newspaper "El Correo") |
| 1993 | Miguel Durán (Director General of the O.N.C.E.) |
| 1994 | Emilio Palacios (Lecturer at Universidad Complutense de Madrid) |
| 1995 | Patxi Antón (Writer and Gastronome) |
| 1996 | Juanjo Mena Ostériz (Orchestra Conductor) |
| 1997 | Camino Urdiain Martínez (Director of the Provincial Archive) |
| 1998 | Luis Hernández Sánchez (Director General of Osakidetza) |
| 1999 | Alberto Schommer García (Photographer) |
| 2000 | Ángel Jaime Baró (President of the Rioja Origin Regulation Board) |
| 2001 | Fernando Savater (Philosopher) |
| 2002 | Emilio Guevara |
| 2003 | Alfredo Amestoy |
| 2004 | Gotzone Mora |
| 2005 | Florencio Asenjo Contreras (Primary School Teacher) |
| 2006 | Nerea Haig Santamaría (Director of the review "Sustraia") |
| 2007 | Miguel Larreina (Director of Laguardia House of Wine) |
| 2008 | Joseba Arregui (Former Regional Culture Minister of the Basque Government) |
| 2009 | Unai Vergara Díez-Caballero (Professional Footballer) |
| 2010 | Jesús Fernández Ibáñez |
| 2011 | Manuel Ruiz Hernández |
| 2012 | Gorka Aguinagalde (Actor y humorista vasco) |
| 2013 | Gurutze Beitia |
| 2014 | Gaiteros de Elciego |
| 2015 | Maribel Salas y Santi Ugalde |
| 2016 | José Ramón Triana |
Imágenes: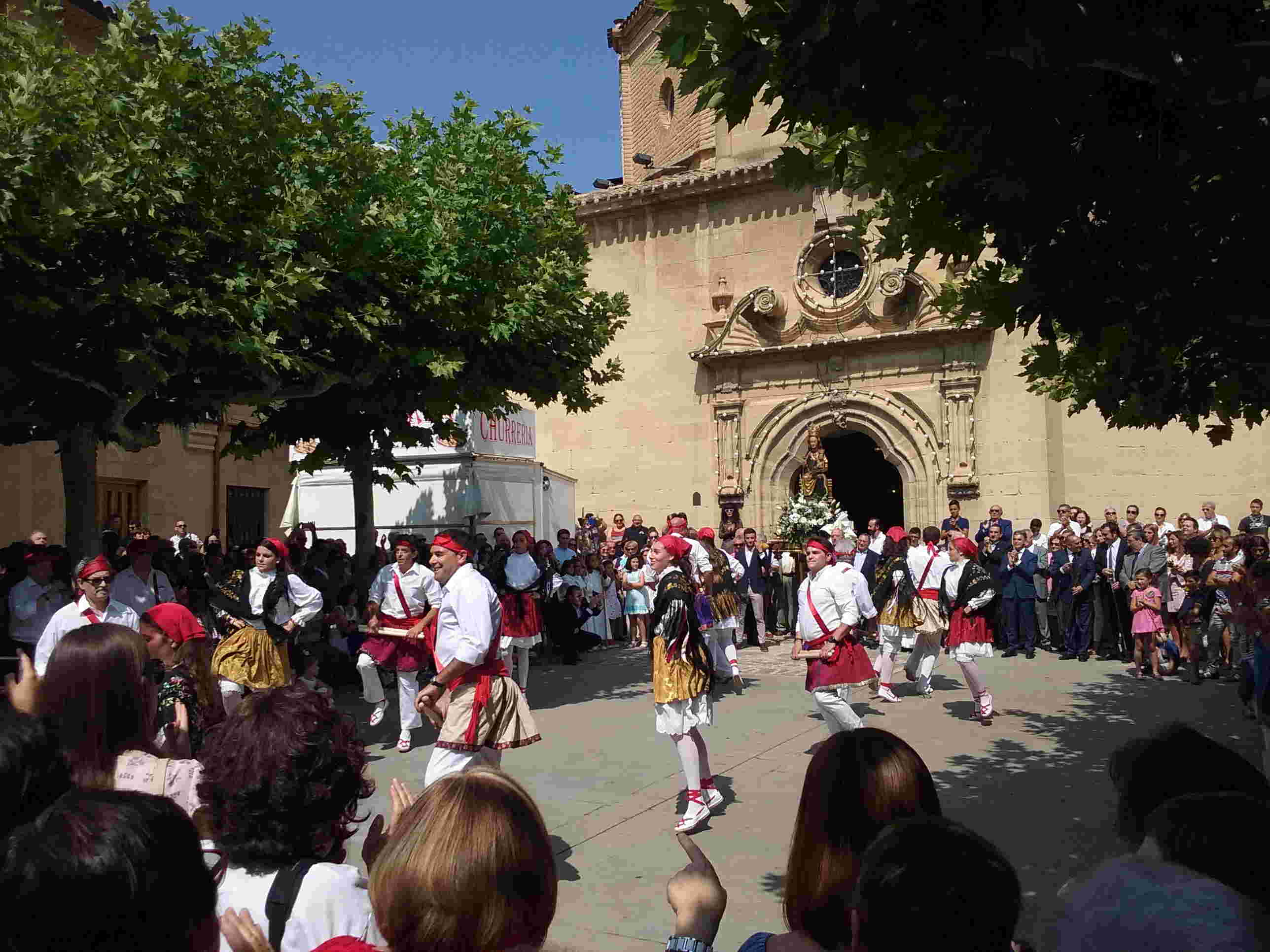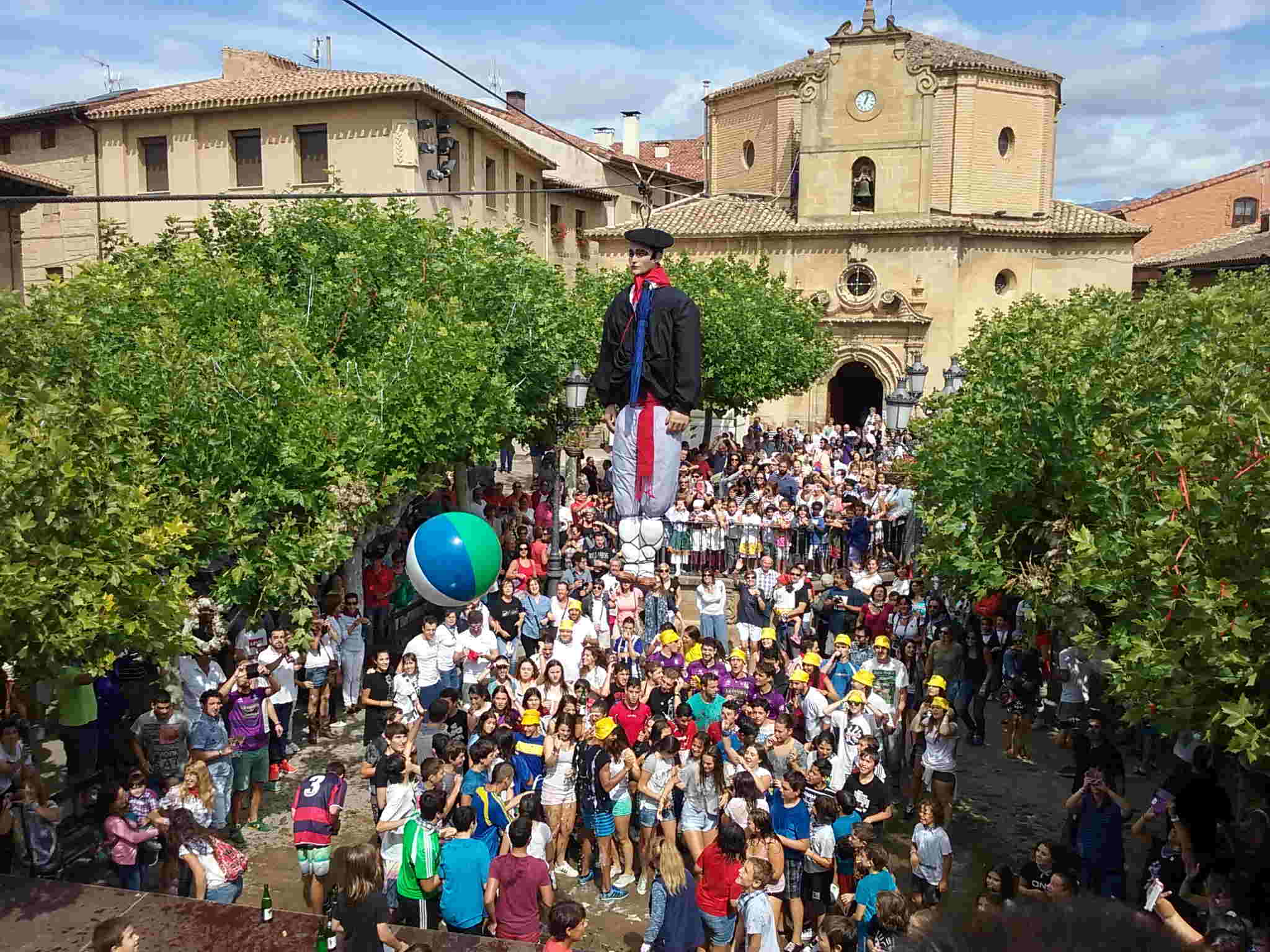 Attached files: